Certificado profesional de Analista de ciberseguridad de IBM
Get ready to launch your career in cybersecurity. Build job-ready skills for an in-demand role in the field, no degree or prior experience required.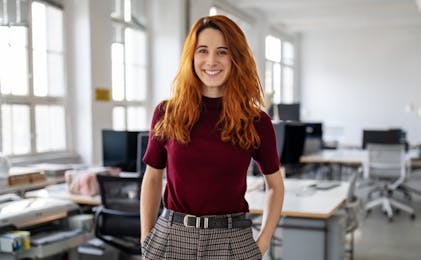 7,289 calificaciones
88,981 ya están inscritas
8 meses
Menos de 4 horas de estudio por semana
Inglés (English)
Subtítulos: Inglés (English), Árabe (Arabic), Francés (French), Portugués (europeo), Italiano, Vietnamita, Alemán (German), Ruso (Russian), Español (Spanish)
Nivel principiante
No se requiere experiencia previa.
Obtener créditos
Parte de Bachelor of Applied Arts and Sciences
Desarrolla habilidades que te prepararán para el trabajo aprendiendo de los mejores
Comienza a capacitarte en el campo de gran crecimiento de la seguridad cibernética con un certificado profesional de IBM. Aprende sobre las principales herramientas y temas de inteligencia relacionados con el cumplimiento de normativas y las amenazas, como la seguridad de la red, la protección de dispositivos, la respuesta a incidentes y la evaluación de vulnerabilidades.
Títulos de trabajos comunes: Analista de ciberseguridad junior, analista de ciberseguridad
¹ Datos de un informe de Burning Glass Labor Insight (promedio de 0 a 2 años de experiencia), Estados Unidos, 01/4/2021 - 31/3/22.
² Basado en las respuestas de la encuesta de resultados de estudiantes de Coursera, Estados Unidos, 2021.
$80 800
salario promedio de nivel básico ¹
23 %
de los graduados con certificado comenzaron una nueva carrera profesional ²
175 924
oportunidades de puestos de trabajo más demandados en seguridad cibernética ¹
¹ Datos de un informe de Burning Glass Labor Insight (promedio de 0 a 2 años de experiencia), Estados Unidos, 01/4/2021 - 31/3/22.
² Basado en las respuestas de la encuesta de resultados de estudiantes de Coursera, Estados Unidos, 2021.
Habilidades que obtendrás
information security analyst

IT security analyst

security analyst

Junior cybersecurity analyst

Information Security (INFOSEC)

IBM New Collar

Malware

Cybersecurity

Cyber Attacks

database vulnerabilities

Network Security

Sql Injection
Acerca de este certificado profesional
A growing number of exciting, well-paying jobs in today's security industry do not require a college degree. This Professional Certificate will give you the technical skills to become job-ready for a Cybersecurity Analyst role. Instructional content and labs will introduce you to concepts including network security, endpoint protection, incident response, threat intelligence, penetration testing, and vulnerability assessment.
Cybersecurity is one of the most in-demand career fields.
● According to CyberSeek, from June 2019  through May 2020, there were 171,000 openings for Information Security Analysts, but only 125,000 workers currently employed in those positions – an annual talent shortfall of 46,000 workers. On average, cybersecurity roles take 21% longer to fill than other IT jobs.
● The U.S. Bureau of Labor Statistics expects 31% hiring growth for Cybersecurity Analysts between 2019 and 2029, growing much faster than average in other careers.
You should be comfortable working with computers, be willing to develop new technical skills, and enjoy collaborative problem solving and communicating solutions. By the end of this program, you will have completed a real-world security breach hands-on project and applied concepts through industry tool virtual labs to provide you with the confidence to start a career in cybersecurity.
This program is ACE® approved - you can earn up to 10 college credits, the equivalent of 2 ½ associate degree-level courses.
Qué aprenderás
Develop knowledge of cybersecurity analyst tools including data protection; endpoint protection; SIEM; and systems and network fundamentals.

Learn about key compliance and threat intelligence topics important in today's cybersecurity landscape.

Gain skills for incident responses and forensics with real-world cybersecurity case studies.

Get hands-on experience to develop skills via industry specific and open source Security tools.
¿Qué es un certificado profesional?
Desarrolla las habilidades necesarias para completar el trabajo
Ya sea que desees comenzar una nueva carrera o cambiar tu carrera actual, los certificados profesionales de Coursera te ayudan a prepararte para el puesto. Aprende a tu propio ritmo, en el momento y el lugar que te resulten más cómodos. Inscríbete hoy mismo y descubre una nueva carrera con una prueba gratuita de 7 días. Puedes pausar tus clases o finalizar la suscripción en cualquier momento.
Proyectos prácticos
Aplica tus habilidades en proyectos prácticos y desarrolla una cartera que demuestre tu preparación para los trabajos a los posibles empleadores. Deberás terminar los proyectos correctamente para obtener tu certificado.
Obtén una credencial profesional
Cuando completas todos los cursos del programa, obtienes un certificado que puedes compartir con tu red profesional, así como acceso a los recursos de apoyo profesional que te ayudarán a comenzar tu nueva carrera. Muchos certificados profesionales tienen socios interesados en contratar personal que reconocen la credencial del certificado profesional, y otros pueden ayudarte en tu preparación para el examen de un certificado. Puedes ver más información en las páginas del certificado profesional particular en donde aplica. ofrecido por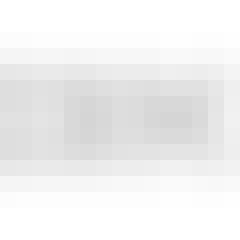 IBM
IBM is the global leader in business transformation through an open hybrid cloud platform and AI, serving clients in more than 170 countries around the world. Today 47 of the Fortune 50 Companies rely on the IBM Cloud to run their business, and IBM Watson enterprise AI is hard at work in more than 30,000 engagements. IBM is also one of the world's most vital corporate research organizations, with 28 consecutive years of patent leadership. Above all, guided by principles for trust and transparency and support for a more inclusive society, IBM is committed to being a responsible technology innovator and a force for good in the world.
Obtén crédito para tu título de grado
Realizar Bachelor of Applied Arts and Sciences por Universidad del norte de Texas puede ayudar a prepararte para:
Preguntas Frecuentes
¿Cuál es la política de reembolsos?

¿Puedo inscribirme en un solo curso?

¿Este curso es 100 % en línea? ¿Necesito asistir a alguna clase en persona?

What jobs can I get with cybersecurity skills?

How long does it take to complete the Professional Certificate?

What background knowledge is necessary?

Do I need to take the courses in a specific order?

How do you share your proof of completion with the educational institutions for transferring credit?

Where can I find more information on ACE credit recommendations?
¿Tienes más preguntas? Visita el Centro de Ayuda al Alumno.