Qué aprenderás
Construct valid mathematical models capturing the natural history of a given infectious disease.

Implement a mathematical model in R, calibrating it against epidemiological data in order to estimate key model parameters

Use a calibrated model to create model projections for different intervention scenarios

Explain the strengths and limitations of a mathematical model in relation to given research and policy questions
---
Habilidades que obtendrás
Modeling
R Programming
Mathematical Model
Infectious Diseases
Acerca de este Programa Especializado
Mathematical modelling is increasingly being used to support public health decision-making in the control of infectious diseases. This specialisation aims to introduce some fundamental concepts of mathematical modelling with all modelling conducted in the programming language R - a widely used application today. The specialisation will suit you if you have a basic working knowledge of R, but would also like to learn the necessary basic coding skills to write simple mathematical models in this language. While no advanced mathematical skills are required, you should be familiar with ordinary differential equations, and how to interpret them. You'll receive clear instruction in the basic theory of infectious disease modelling alongside practical, hands-on experience of coding models in the programming language R.
Certificado para compartir
Obtén un certificado al finalizar
Cursos 100 % en línea
Comienza de inmediato y aprende a tu propio ritmo.
Cronograma flexible
Establece y mantén fechas de entrega flexibles.
Nivel intermedio
Se requiere cierto nivel de experiencia relacionada.
Aprox. 3 meses para completar
Inglés (English)
Subtítulos: Inglés (English)
Certificado para compartir
Obtén un certificado al finalizar
Cursos 100 % en línea
Comienza de inmediato y aprende a tu propio ritmo.
Cronograma flexible
Establece y mantén fechas de entrega flexibles.
Nivel intermedio
Se requiere cierto nivel de experiencia relacionada.
Aprox. 3 meses para completar
Inglés (English)
Subtítulos: Inglés (English)
Hay 3 cursos en este Programa Especializado
Developing the SIR Model
Compartmental modelling is a cornerstone of mathematical modelling of infectious diseases and this course will introduce some of the basic concepts in building compartmental models, including how to interpret and represent rates, durations and proportions. You'll learn to place the mathematics to one side and concentrate on gaining intuition into the behaviour of a simple epidemic, and be introduced to further basic concepts of infectious disease epidemiology, such as the basic reproduction number (R0) and its implications for infectious disease dynamics. To express the mathematical underpinnings of the basic drivers that you study, you'll use the simple SIR model, which, in turn, will help you examine different scenarios for reproduction numbers. Susceptibility to infection is the fuel for an infectious disease, so understanding the dynamics of susceptibility can offer important insights into epidemic dynamics, as well as priorities for control.
Interventions and Calibration
This course covers approaches for modelling treatment of infectious disease, as well as for modelling vaccination. Building on the SIR model, you will learn how to incorporate additional compartments to represent the effects of interventions, such the effect of vaccination in reducing susceptibility. You will learn about 'leaky' vaccines and how to model them, as well as different types of vaccine and treatment effects. It is important to consider basic relationships between models and data, so, using the basic SIR model you have developed in course 1, you will calibrate this model to epidemic data. Performing such a calibration by hand will help you gain an understanding of how model parameters can be adjusted in order to capture real-world data. Lastly in this course, you will learn about two simple approaches to computer-based model calibration - the least-squares approach and the maximum-likelihood approach; you will perform model calibrations under each of these approaches in R.
Building on the SIR Model
The other two courses in this specialisation require you to perform deterministic modelling - in other words, the epidemic outcome is predictable as all parameters are fully known. However, this course delves into the many cases – especially in the early stages of an epidemic – where chance events can be influential in the future of an epidemic. So, you'll be introduced to some examples of such 'stochasticity', as well as simple approaches to modelling these epidemics using R. You will examine how to model infections for which such 'population structure' plays an important role in the transmission dynamics, and will learn some of the basic approaches to modelling vector-borne diseases, including the Ross-McDonald Model.
ofrecido por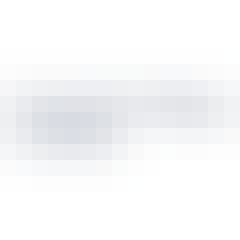 Imperial College London
Imperial College London is a world top ten university with an international reputation for excellence in science, engineering, medicine and business. located in the heart of London. Imperial is a multidisciplinary space for education, research, translation and commercialisation, harnessing science and innovation to tackle global challenges.
Comienza a trabajar para obtener tu maestría
Este programa especializado es parte del Global Master of Public Health completamente en línea de Imperial College London. Si eres aceptado en el programa completo, tus cursos cuentan para tu título.
Preguntas Frecuentes
¿Recibiré crédito universitario por completar el programa especializado?

Esta Especialización no otorga crédito universitario, pero algunas universidades pueden aceptar los Certificados de especializaciones para obtener crédito. Consulta con tu institución para obtener más información. Los Títulos en línea y los Certificados Mastertrack™ de Coursera brindan la oportunidad de obtener créditos universitarios.

Can I just enroll in a single course?

Si estás suscrito, obtienes una prueba gratis de 7 días, que podrás cancelar cuando desees sin ningún tipo de penalidad. Una vez transcurrido ese tiempo, no realizamos reembolsos. No obstante, puedes cancelar tu suscripción cuando quieras. Consulta nuestra política completa de reembolsos.

¿Puedo inscribirme en un solo curso?

¡Sí! Para empezar, haz clic en la tarjeta del curso que te interesa e inscríbete. Puedes inscribirte y completar el curso para obtener un certificado que puedes compartir o puedes acceder al curso como oyente para ver los materiales del curso de manera gratuita. Cuando cancelas la suscripción de un curso que forma parte de un programa especializado, se cancela automáticamente la suscripción de todo el programa especializado. Visita el panel del estudiante para realizar un seguimiento de tu progreso.

Can I take the course for free?

Sí, Coursera ofrece ayuda económica a los estudiantes que no pueden pagar la tarifa. Solicítala haciendo clic en el enlace de Ayuda económica que está debajo del botón "Inscribirse" a la izquierda. Se te pedirá que completes una solicitud. Recibirás una notificación en caso de que se apruebe. Deberás completar este paso para cada uno de los cursos que forman parte del Programa especializado, incluido el proyecto final. Obtén más información.

¿Puedo tomar este curso de manera gratuita?

Cuando te inscribes en el curso, tienes acceso a todos los cursos del programa especializado y obtienes un certificado cuando completas el trabajo. Si solo deseas leer y ver el contenido del curso, puedes participar del curso como oyente de manera gratuita. Si no puedes pagar la tarifa, puedes solicitar ayuda económica.

¿Este curso es 100 % en línea? ¿Necesito asistir a alguna clase en persona?

Este curso es completamente en línea, de modo que no necesitas ir a un aula en persona. Puedes acceder a tus lecciones, lecturas y tareas en cualquier momento y cualquier lugar a través de Internet o tu dispositivo móvil.

How long does it take to complete the Specialization?

Approximately 4 hours a week for 3 to 4 months

¿Cuánto tiempo se necesita para completar un programa especializado?

We recommend taking the courses in the order in which they are displayed on the main page of the Specialization

Will I earn university credit for completing the Specialization?

No. Participating in this specialisation will not earn you university credit.
¿Tienes más preguntas? Visita el Centro de Ayuda al Alumno.