Programa Especializado - Essentials of Corporate Finance
Essentials of Corporate Finance. Learn the foundations of accounting, financial analysis and the measurement of value creation.
Sobre este Programa Especializado
You will gain a firm understanding of corporate finance, including accounting principles and financial analysis, how value is created by global markets, the choices firms face when making financial decisions and defining attitudes towards risk. The Specialization concludes with a Capstone project that allows you to apply the skills you've learned throughout the courses.
Creada por:

Socios de la industria: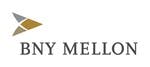 5 courses
Sigue el orden sugerido o elige el tuyo.
Proyectos
Diseñado para ayudarte a practicar y aplicar las habilidades que aprendiste.
Certificados
Resalta tus nuevas habilidades en tu currículum o LinkedIn.
Intermediate Specialization.

Some related experience required.
Creadores
Sean Pinder

Associate Professor

Paul Kofman

Dean, Faculty of Business and Economics