Programa especializado: Palliative Care: It's Not Just Hospice Anymore
Palliative Care Easing Pain and Suffering. Learn strategies and techniques to assess suffering and support patients living with serious illness Programa especializado: Palliative Care: It's Not Just Hospice Anymore
Sistema Universitario de Colorado
Habilidades que obtendrás
Easing Pain and Suffering
Health Management
Palliative Care
Communication
Patient Care
Acerca de este Programa Especializado
People living with serious, life-limiting, chronic illness experience significant suffering. Fortunately there are new and developing treatments which may cure some and improve survival for many people living with serious illness. However, seriously ill people and their loved ones still experience many distressing physical symptoms as well as spiritual, social and psychological distress. There is much we can do to support people to live well with serious and life-limiting illness by understanding the causes of suffering, using effective communications, and incorporating careful assessments and interventions designed to address specific needs. The Palliative Care: It's not Just Hospice Specialization covers core concepts on the nature of suffering and demonstrates how to evaluate suffering and illustrates this in realistic patient scenarios. In subsequent weeks we learn and practice specific skills to improve communication with patients and families to help them express their experience, express and understand their core goals and values and our own empathic response. You will also learn about specific problems such as physical pain, fatigue and shortness of breath as well as psychological issues such as depression and anxiety. In addition, spiritual and social distress will be discussed with a focus on the practical evaluation and management of these challenges. All of these skills will enable you to support people to live active and full lives despite serious illness.
Proyecto de aprendizaje aplicado
Learners will use real-world strategies, tools and techniques to assess sources of suffering and learn communication techniques that support patients living with serious illness. Authentic patient scenarios are used to allow learners to apply new knowledge and practice new skills that they can then apply and integrate into their own clinical settings.
Certificado para compartir
Obtén un certificado al finalizar
Cursos 100 % en línea
Comienza de inmediato y aprende a tu propio ritmo.
Cronograma flexible
Establece y mantén fechas de entrega flexibles.
Aprox. 7 meses para completar
Inglés (English)
Subtítulos: Inglés (English), Árabe (Arabic)
Certificado para compartir
Obtén un certificado al finalizar
Cursos 100 % en línea
Comienza de inmediato y aprende a tu propio ritmo.
Cronograma flexible
Establece y mantén fechas de entrega flexibles.
Aprox. 7 meses para completar
Inglés (English)
Subtítulos: Inglés (English), Árabe (Arabic)
ofrecido por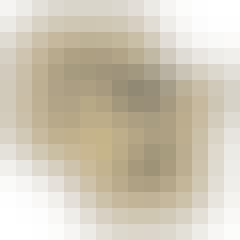 Sistema Universitario de Colorado
The University of Colorado is a recognized leader in higher education on the national and global stage. We collaborate to meet the diverse needs of our students and communities. We promote innovation, encourage discovery and support the extension of knowledge in ways unique to the state of Colorado and beyond.
Preguntas Frecuentes
¿Recibiré crédito universitario por completar el programa especializado?

Esta Especialización no otorga crédito universitario, pero algunas universidades pueden aceptar los Certificados de especializaciones para obtener crédito. Consulta con tu institución para obtener más información. Los Títulos en línea y los Certificados Mastertrack™ de Coursera brindan la oportunidad de obtener créditos universitarios.

Can I just enroll in a single course?

Si estás suscrito, obtienes una prueba gratis de 7 días, que podrás cancelar cuando desees sin ningún tipo de penalidad. Una vez transcurrido ese tiempo, no realizamos reembolsos. No obstante, puedes cancelar tu suscripción cuando quieras. Consulta nuestra política completa de reembolsos.

¿Puedo inscribirme en un solo curso?

¡Sí! Para empezar, haz clic en la tarjeta del curso que te interesa e inscríbete. Puedes inscribirte y completar el curso para obtener un certificado que puedes compartir o puedes acceder al curso como oyente para ver los materiales del curso de manera gratuita. Cuando cancelas la suscripción de un curso que forma parte de un programa especializado, se cancela automáticamente la suscripción de todo el programa especializado. Visita el panel del estudiante para realizar un seguimiento de tu progreso.

Can I take the course for free?

Sí, Coursera ofrece ayuda económica a los estudiantes que no pueden pagar la tarifa. Solicítala haciendo clic en el enlace de Ayuda económica que está debajo del botón "Inscribirse" a la izquierda. Se te pedirá que completes una solicitud. Recibirás una notificación en caso de que se apruebe. Deberás completar este paso para cada uno de los cursos que forman parte del Programa especializado, incluido el proyecto final. Obtén más información.

¿Puedo tomar este curso de manera gratuita?

Cuando te inscribes en el curso, tienes acceso a todos los cursos del programa especializado y obtienes un certificado cuando completas el trabajo. Si solo deseas leer y ver el contenido del curso, puedes participar del curso como oyente de manera gratuita. Si no puedes pagar la tarifa, puedes solicitar ayuda económica.

¿Este curso es 100 % en línea? ¿Necesito asistir a alguna clase en persona?

Este curso es completamente en línea, de modo que no necesitas ir a un aula en persona. Puedes acceder a tus lecciones, lecturas y tareas en cualquier momento y cualquier lugar a través de Internet o tu dispositivo móvil.

What types of courses are in the Coursera Palliative Care Specialization: Palliative Care: It's not Just Hospice Anymore?

There are five courses. The first course introduces you to the basic palliative care principles, helps you understand suffering and to improve your communication skills with patients and families.

Then you can take each of three courses that focus on Easing Pain, Easing Physical Symptoms and Easing Psychological, Spiritual, and Social Distress.

The fifth course is a series of Capstone Projects that allow you to practice what you have been learning in the other four courses.In order to earn the Coursera Palliative Care Specialization Certificate in Palliative Care you will need to complete these projects.

I am a patient or I am a family member caring for someone living with serious illness. Should I take this course?

Yes! This course could help you come up with better plans and ways to live well with serious or life-limiting illness. Also, this course can help you look for new sources of support and give you the language you need to help your healthcare team understand you and how you are feeling. This course offers you the opportunity to learn how to and ask for the kinds of support and services that you need.

Can I just enroll in a single course? I am not interested in the entire Specialization?

Absolutely. You can take any of the courses that you are interested in. You can take these courses in the order that best meets your needs. We do recommend that you consider taking the Introduction to Palliative Care Course first since the communication skills training will help you be successful in the rest of the course.

How long does it take to complete the Specialization?

You may work at your own speed but each course has four-five modules and each module takes about 3 hours to complete. If you take one module a week you can do most courses in a month and complete all five courses in four to five months.

¿Cuánto tiempo se necesita para completar un programa especializado?

In this Capstone Project Course you will complete five real world projects that will help you use the knowledge and skills you have been working on in this specialization. Each capstone project will take about an hour. The projects include using the "Nature of Suffering Evaluation Form" to talk with someone you know about their experiences with serious illness. Another involves completing a pain and non-pain symptom assessment and another project requires counseling someone about Advance Care Planning options. All of the tools you need for success are provided in the course. You should consider completing the Capstone Projects associated with the course you are working on while things are fresh. For example you could do the Pain Assessment Capstone project as soon as you compete the Easing Pain course. This is just a suggestion, as you can also work on the capstone projects after you complete the first four courses.

Will I earn university credit for completing the Specialization?

No, but if you want to learn more about Palliative Care and become Palliative Care Community Specialist visit www.ucdenver.edu/MSPC.

Here you can learn about the Interprofessional Palliative Care Certificate and Master of Science in Palliative Care Programs. These are mostly on-line programs with three long weekend on-campus intensives that concentrate on Communications Skills. Prospective students can demonstrate their interest and skill by successfully completing the Coursera Specialization and this will be a consideration during the application process.

¿Recibiré crédito universitario por completar el programa especializado?

Absolutely. We have worked to make this Coursera Specialization culturally aware. You can learn basic palliative care skills that can be used in settings around the world. We look forward to learning from you how we can make this program better.

The Palliative Care programs at the University of Colorado - Anschutz Medical Campus described in the previous FAQ above are open to International Students.

What background knowledge is necessary?

This is basic or primary palliative care. No special training or background knowledge is needed. Join with us now.

How often is each course in the Specialization offered?

You can start anytime. If you need to take a break you can always come back and finish.

¿Con qué frecuencia se ofrece cada curso del programa especializado?

Yes! We have arranged for continuing nursing education (CNE) credit to be available for the first four courses. The University of Colorado College of Nursing at the Anschutz Medical Campus is the CNE provider.

The University of Colorado College of Nursing is an approved provider of continuing nursing education by the Colorado Nurses Association, an accredited approver by the American Nurses Credentialing Center's Commission on Accreditation.

Criteria for successful completion: Completion of a course along with quiz and evaluation as required.

Conflicts of interest: This educational activity does not include any content that relates to the products and/or services of a commercial interest that would create a conflict of interest.

Commercial support: There is no commercial support being received for this event.

Origination date:  October 1, 2018.

Expiration date: Updates and/or revisions will be completed every two years and as needed. 

How many CNE hours can I earn?

The following number of CNE Contact Hours are based on courses completed:

Course 1 - What is Palliative Care?: Introduction, Communications. Approved for 18 CNE contact hours.

Course 2 - Pain Management: Easing Pain in Palliative Care. Approved for 15 CNE contact hours.

Course 3 - Easing Physical Symptoms: It's Not Just Hospice Anymore. Approved for 15 CNE contact hours.

Course 4 - Psychosocial and Spiritual Aspects of Palliative Care. Approved for 15 CNE contact hours.

Completing all four courses Palliative Care: It's Not Just Hospice Anymore make you eligible to receive a total of 63 contact hours.

After you successfully complete the courses, register and submit your Coursera Certificates and $15 to https://cucon.regfox.com/pcmooc You will be awarded the CNE. Note: You may submit all of your certificates for each course at the same time and the fee is only $15. If you submit each certificate separately as you complete them there is a $15 charge each time. We know that other providers such as Physician Assistants (PAs), pharmacists, social workers, spiritual care providers, and others may want CE. Often these CNE can be used for a portion of your required continuing education credits. Check with your appropriate professional certifying organization.

What will I be able to do upon completing the Specialization?

You will be able to integrate primary palliative care skills and practice into your work as a healthcare provider. For instance, nurses and physicians and others, would be able to use what they learned to help ease pain and other physical symptoms. Also you should talk with your employer about your studies and share with them in your success. Most healthcare systems don't have enough trained palliative care providers. You can be a resource to your patients, colleagues, healthcare system and community. Thank you for considering palliative care.
¿Tienes más preguntas? Visita el Centro de Ayuda al Alumno.